Your Property Website in Russian Internet

Starting your property website in Russian Internet is an inexpensive and fast way to get your international property in front of the eyes of Russian Buyers and real estate Brokers/Agents.

Here is an example of a property website in Russian Internet that we've created for South Florida townhomes to promote them to Russian Buyers and Brokers in Russia: http://fort-lauderdale.ucoz.ru/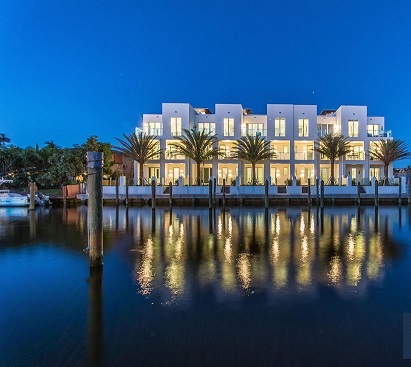 There are 5 pages that you can reach through the site menu on the left:

home page describing the property
second page describing the area
third page with photo albums for the interior and exterior of the property
guest book
email form
There are 6 links to any outside websites of choice that you can reach through the menu on the right. If you are a real estate Broker/Agent, these links will bring visitors to your other properties as well.

Unlimited number of the property photos.

This website in Russian Internet has been built of templates on a Russian server that use proper Russian encoding, so Russian language characters will never be distorted in any way for viewers in Russia.

Translation of the property and area description from English into Russian, and also the back and forth correspondence with Russian Buyers, has been provided.

Your home or condo for sale can be up and running on its own website in Russian Internet in a matter of days.

The service package for your property website in Russian Internet includes:

website set-up
content translation
maintenance for 1 year
correspondence translation for 1 year
submitting to major Russian search engines
The total cost of the package is $400 (it's a dollar a day!). Website promotion in Russian Internet is being paid separately if required.

For real estate brokers/agents and developers with many properties to sell to Russian buyers we offer another type of a property website in Russian with updates on the properties as needed. Here is an example of a California real estate agent's site with multiple properties: California commercial and residential real estate

If you have multiple properties to sell to Russian buyers, feel free to email me your English website and tell what you'd like to promote in Russian Internet, and we'll discuss your options.

If your properties are in Florida, you can also have your own page on my Russian website Invest in Florida to promote your properties and real estate services in Russia. Here's a sample of such a page: Florida real estate for sale to Russian buyers
There is an alternative to a full property website - it is a property video on YouTube.
Websites can show more texts, maps, floor plans, etc., but videos suit better to those owners and realtors who want to show more views than texts, and videos are cheaper to create and post.
Here we are actually talking about slide shows made up of a number of property photos with various transition effects and background music.
Of course you can do both - your property website with a link to your property video - if you want to have the best of both worlds of information and views.
Here is a sample of a property video with Russian texts of a townhouse in California: http://www.youtube.com/watch?v=VjkNr6vIxpE

Do not miss your chance to show your properties to Russian Buyers - they are interested in international real estate and willing to buy. Most of them are cash buyers, no financing problem. Inquire now.



Sincerely,







Olga Kellen,
English - Russian Translator,
Associate member of ATA,
American Translators Association



Go from Your Property Website in Russian Internet to Marketing to Russians FAQ