The Center
for English Russian Translation
PLUS
International Real Estate Marketing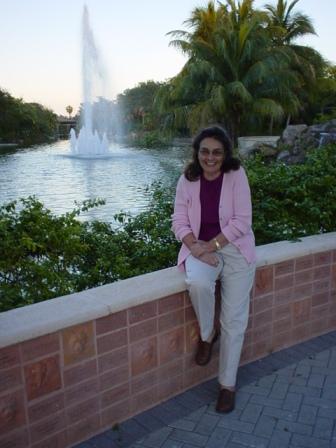 Dear Potential Client:

Your project requires English Russian translation or help with real estate marketing to Russian Buyers. That's why you are here.

You are seeking high quality and accurate publishable translation delivered on time.
Or you need help with promotion of your real estate for sale or finding services of international real estate agents on the Russian internet?

You have come to the right place then - the home of Olga Kellen, English Russian Translator and Marketer, who always delivers what promised.
Marketing of International Real Estate in Russian

The Russian Buyers of international real estate are known to the world for purchasing real estate in many countries and also for their language preference of using Russian while searching for the suitable properties for sale. You will need help with English Russian translations to do successful marketing to Russians.
Look through the Real Estate Marketing section on the left menu of this site and see for yourself how I can help you with your marketing needs in Russian.
English Russian Translations

Here are the general criteria to decide whether a Translator meets your needs:
Fluency in both languages; translation into the Translator's mother's language strongly preferred 
Specialization in the field of your project; knowledge of terminology is crucial
Budget
Turnaround time
Why should you choose me for your English Russian translation project?

Based on my education and work experiences, I translate English into Russian in the following fields:
Real Estate (In this field you can also rely on my services in promoting your international real estate on the Russian internet - please proceed to the Real Estate Marketing section of this site through the menu on the left)
Business
Internet
Computers
Technical
Science
(First of all, to be able to translate a text into a target language, a translator should completely understand it in a source language, right?)

I proofread and edit my translations; also check and confirm all terminology. I include localization, of course, and can tailor your marketing texts to the Russian media if required.
You are at your "One-Stop English Russian Translation" shop here.

There are no unpleasant surprises to expect for you down the road when you publish or in any other way use my translation. I dot all i's and cross all t's.

I have 25+ years of experience in English Russian translations, being fully bilingual and bicultural between North America and Russian-speaking countries, and 15+ years of internet experience in translating and promoting websites in Russian and English.

My mother's language is Russian; having lived in Canada and the US for a long time English became my second nature.

My education and work experiences are diversified covering Real Estate, Business, Internet, Computers, Engineering Physics, Languages.
For more details look at Credentials on the left menu of this site.

So, I am highly qualified to translate English Russian in business and real estate, computers and internet, technical and science, and any related fields for you.

I am a published author both in Russian and English. I wrote e-books, articles, newsletters, research reports and web content. I translated for the U.N., Nokia, Law firms, Adoption agencies and attorneys, Translation agencies, Real estate agencies and owners.

Never missed a deadline.

My rates are negotiable based on the project nature and its size. No project is too small or too big for me.


What do I do differently from other English Russian translators?

I also solve your problems with Russian internet marketing and international real estate marketing in Russia. I translate your marketing message into Russian and then deliver it to the proper target audience in Russia!
I always do localization along with my translations and properly adjust your texts to the target audience.


What I can't do?

I do not edit machine translations or next door neighbors' who speak Russian, students', etc. translations. I only deliver high quality professional translation products.

Please inquire about my free, no obligation quote for your English Russian translation or Russian internet project.



Sincerely yours, 



Olga Kellen,
English - Russian Translator,
Associate member of ATA,
American Translators Association


P.S. I also do Russian English translations and Russian internet research.


P.P.S. You need to compare three service providers for your project as usual. Please, contact me; I hope to be your Number One choice in "Anything Russian"!
The course consists of 10 emails delivered to you during 30 days. All the useful info will be specific for your property and area. All your questions will be answered. Complete coverage for success in your real estate marketing to Russian and other foreign Buyers.
Selling Real Estate to Foreign Buyers E-Books

Feel free to visit my Amazon Author's Page for publications on the topic of Selling Real Estate to Foreign Buyers or click on any book cover below to go to a particular book on Amazon:
---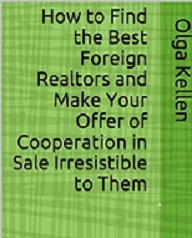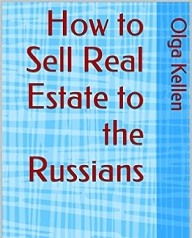 ---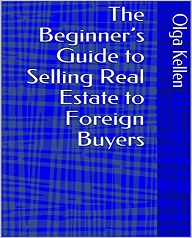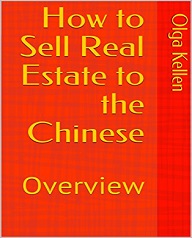 ---