How to Find Russian Real Estate Agents
advertising international properties from YOUR country on Russian internet and in print media
Why are Russian real estate agents advertising international properties in Russian media so important to you?
Russian real estate agents advertising international properties on Russian internet or print media in Russian are especially interesting to international property owners, real estate agents and developers of many countries in the following two aspects:
1. These Russian agents already show their specific interest in selling properties in a particular country that they advertise; as they obviously spend money on ads it means that they are serious about working with this country, have expertise in this country real estate and can advise Russian buyers accordingly.
2. They might already have prospective Russian Buyers for properties in this particular country because of their recent ads.
If you are a property owner or real estate agent or developer located in a particular country and willing to sell your properties to the lucrative Russian Buyers' market, then such Russian agents advertising your country on the Russian internet and print media are just your prospective business partners for selling your properties.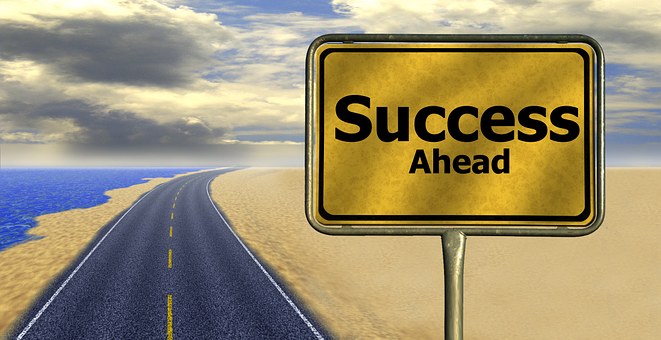 How can I help you find Russian real estate agents to partner with in selling your properties to Russian Buyers?
First of all, keep in mind that real estate agents in Russia are not exclusive and you can partner with several at the same time to increase your chances of finding buyers in Russia.
I check out the most visited Russian real estate portals, advertising on the top pages of Russian search engines, advertising in Russian real estate magazines, etc. for advertisers of properties for sale in your country.
Some of them will be your competition, and we will leave them out unless you want to know who they are and what your competition is doing to promote their properties and services in the Russian market.
Some other advertisers will be real estate agents in Russia who are in business to sell properties in your country and they will go on your List of prospective partners in Russia.
The List will include all the contact information available for Russian agents and/or companies they work for, and also some information on agents and their companies if available.
You can contact the prospective Russian business partners on your own in English (working internationally such agents are supposed to know some English, although it is wide known that Russians prefer to communicate in Russian)
OR
I can help you with translating your initial message to the Russian prospective business partners into Russian and making some text adjustments to Russian culture and preferences at the same time – to get the Russian prospects interested in partnering with you as much as possible; and email your message in both languages through the List of Russian prospects (with copies to you).
Free Bonus 1: How to Email Russian Realtors your offer of cooperation in sales - 7 "Do" and 7 "Do Not Do" things
Free Bonus 2: I'll include the URLs of the best Russian real estate websites where I've found the best potential partners for you, so that if you want to advertise on your own as well, you know where to go first of all. 
Your investment:
- Creating a List of Russian real estate agents advertising your particular country in Russian media will be a minimum of $200 (usually there will be 20 agents/companies on the List of your prospects, the exact number will depend on how popular your country's properties are in Russian advertising); if you want a longer List, you can ask for more searches additionally
- Translating your initial message to Russian prospects into Russian and editing it according to Russian business culture to make your message as attractive as possible to your future partners; and emailing your business offer to Russian real estate agents on the List in English and Russian with copies to you will be $100; translation from Russian into English of some first responders short emails for you will be free
- Customized services in marketing your international properties to Russians are also available on requests
Please contact me with your choice for invoicing by email, at olga at english-and-russian dot com or through my CONTACT page 
Feel free to also visit the page about Moscow Russian real estate agents selling international properties from many countries to Russian buyers and the page about St. Petersburg Russian real estate agents as well.
If you are a do-it-yourself type and want to educate yourself on the topic, you can download my e-books *How to Find the Best Foreign Realtors and Make Your Offer of Cooperation in Sale Irresistible to Them* and *How to Sell Real Estate to the Russians* to apply the knowledge and contact the Russian agents on your own (click on the book covers below to go to Amazon):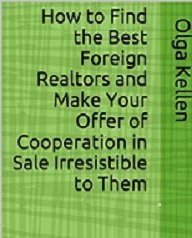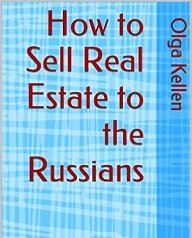 ---
Sincerely yours,




Olga Kellen,
English - Russian Translator,
Associate member of ATA,
American Translators Association