Russian Links for International Real Estate Professionals
Russian links to an international property for sale to Russian buyers (a website, video, portal listing, forum and blog posts and other mentioning on the Russian internet) are a must nowadays to make the property found by direct buyers in Russia.
Also Russian websites and videos are valuable if the seller wants to hire realtors in Russia to send buyers from over there as with the property's Russian website and video the seller provides all the info on the property to the Russian realtors to use in their own marketing in Russian.
Russian websites and videos to their services and properties are very helpful for international realtors too if they are willing to find a co-operating realtor in Russia to sell international properties together in Russia as the future partner in sales will have all the material needed for their own promotion on the Russian internet.
Here are some Russian links to online resources that international real estate professionals can find useful for developing a marketing strategy of selling properties to the Russian buyers and creating their own presentations on the Russian internet.


Russian Search Engines
Note1: Please remember that there will be a huge difference in search results if you type a search word / phrase in English or in Russian. Russian searchers will type in Russian of course.
Note2: You can find more info on the Russian Internet page on this site through the menu on the left. Here we should only remind that in many ways Russian internet is the same as English internet, but it is all in RUSSIAN.
You can perform searches for your real estate and other marketing needs, you can publish websites, articles, blog posts, ads, etc. for promoting your properties-for-sale, goods and services – same as you used to do on the internet in English, but it will be in Russian.
You will need a translator's assistance, and it will be great if your translator knows your industry and internet promotion as well – please look at my Credential page if interested to get help of a professional in English and Russian translation and writing, real estate marketing and internet promotion.
Russian Analytics on International Real Estate and Portals
Note: Yes, you might find some analytics on international sales to the Russian buyers in English (or in your country's language), too. Just keep in mind that genuine Russian data might be more important because of the comprehensiveness and as we can say closeness to the sources.
Anyway, for the initial familiarity with any subject in connection with the Russian markets you use reports in English (or other languages as you wish), but for the more substantial marketing research which will result in your marketing spending (!), it might be wise to turn to the Russian internet sources.
The two Russian links to analytics sited here are actually of some broad and general nature, but of course there are many other valuable and reputable sources of data depending on your particular marketing needs.
International Real Estate for Sale in Russian (samples of Russian videos that can be created for you too)
About real estate in Rohnert Park, California


Note: You might want to find more info on the page Video in Russian on this site through the menu on the left. These days, buyers are demanding for visuals more and more, and your property video becomes almost a must, especially for international buyers who are far away – as a starting point of your presentation to them.
To publish your own video on YouTube is easy and free, but if you care about being found by Russian buyers directly or by realtors in Russia as your future partners in sales, the video description populated with the proper keywords must be in Russian, as a minimum of promotion.
International Real Estate for Sale in Russian (samples of Russians websites that can be created for you too):
Kenya

Villa in Baden-Baden, Germany

Note: You might want to find more info on the page Website in Russian on this site through the menu on the left. Such simple informative websites (called online property brochures) serve the purpose of providing as much info on your property as you like (limitless actually, unlike any listings on real estate portals and other websites that you do not own).
Having said and shown whatever you want on your own property website (including links to your other online resources if any), then you might send a link to it by direct emailing to any correspondents of yours (international realtors in Russia including of course!).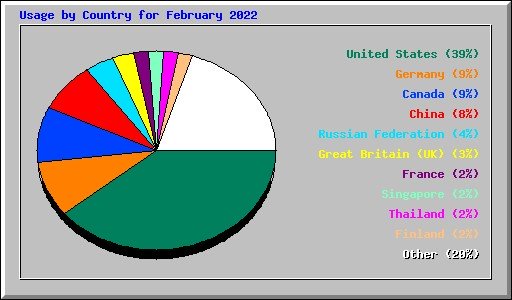 Go from Russian Links to Marketing to Russians FAQ
Sincerely yours,

Olga Kellen,
English - Russian Translator,
Associate member of ATA,
American Translators Association